Company Logo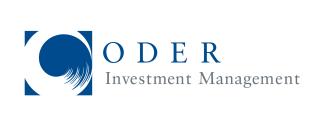 Disclaimer
Oder Investment Management, LLC is a registered investment adviser with the Securities and Exchange Commission and is notice filed in various states. Any reference to or use of the terms "registered investment adviser" or "registered," does not imply that Oder Investment Management, LLC or any person associated with Oder Investment Management, LLC has achieved a certain level of skill or training. Oder Investment Management, LLC may only transact business or render personalized investment advice in those states and international jurisdictions where we are registered, notice filed, or where we qualify for an exemption or exclusion from registration requirements. The purpose of this web site is to provide general information on our products and services only and should not be construed as a solicitation to effect, or attempt to effect, either transactions in securities or the rendering of personalized investment advice over the Internet. Any communications with prospective clients residing in states or international jurisdictions where Oder Investment Management, LLC is not registered or licensed shall be limited so as not to trigger registration or licensing requirements.
21300 Victory Blvd. Suite 855
Woodland Hills, CA 91367
United States
Company Description
Oder Investment Management LLC is a registered investment advisory firm dedicated to building and preserving wealth for individuals, families, trusts and foundations. We provide a unique combination of financial planning and investment management expertise with a commitment to the highest quality of personal service. As an independent adviser, we take great pride in the freedom to offer investment advise based on our clients personal, as well as financial goals.